One simple thing will make a big difference in the life of an at-risk child: One-on-one, positive attention from a responsible, caring adult.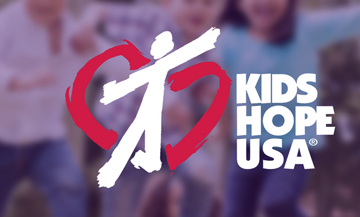 There is a desperate need among America's at-risk children to be the "one-and-only" in the life of a caring adult. This need for love can only be met one child at a time. You can do something real, and be that one caring adult. So when your Kids Hope USA child asks, "How many other children do you see at my school?" you can say, "I'm here, just for you." When kids feel loved and valued, they are better able to learn, grow and succeed.
Get Involved with Kids Hope through Orchard Hill!
Orchard Hill Church is blessed to partner with Central Elementary School, located right down the street from our building! Adults from our congregation volunteer to give one hour, each week, to mentor a child at Central Elementary School, and we match that mentoring pair with a volunteer prayer partner from Orchard Hill. At Central, there are many Kids Hope Children who are in search of mentors and prayer partners. If you have a desire to get involved and share God's love with a child in need, please contact our Kids' Hope Coordinator, Stacy Salmon at stacys@orchardhill.org!