Alpha is a safe, free, and authentic space to ask questions about life, meaning, and faith. 
Gather around a free meal at the table in community with others, watch a short Alpha talk together, and discuss your opinion/questions on the talk with others! Check out the video to get a feel for what this course is all about.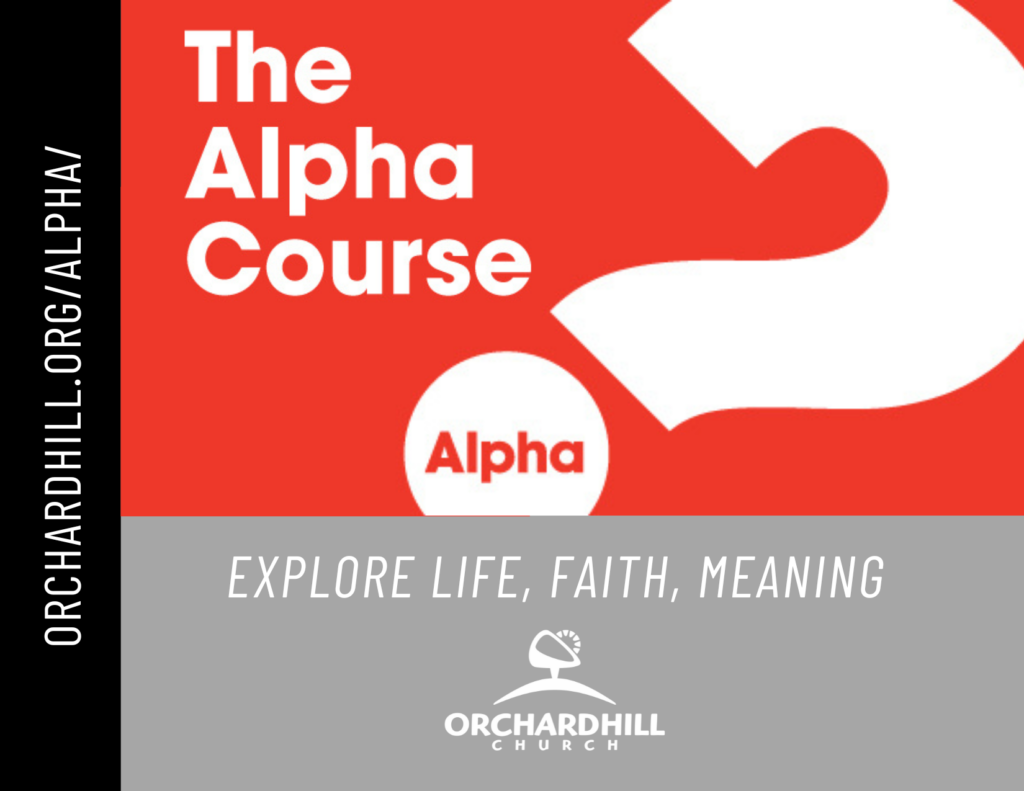 WHO: The next Alpha course at Orchard Hill is offered to anyone from the Orchard Hill Preschool and Childcare Center or Orchard Hill Church communities. 
WHEN/WHERE: The course will take place on Tuesdays at 6:15 PM over a span of 10 weeks, beginning January 17 and wrapping up on March 21. We will meet in Studio 1 of the church/preschool.
REGISTER: To register for our next Alpha course at Orchard Hill, contact the Alpha Group Leader, Julie Lough, at: julie@rationalorder.com.
CHILDCARE: Childcare will be provided for families during our meeting times.