Orchard Hill Student Ministries exists to reach dozens of students in our surrounding neighborhood with the good news so that they will become sold-out followers of Christ!
Middle School Youth Group
This is the place for 6th-8th grade students to play games, talk, laugh, be crazy, pray, as well as learn more about God, His Word, and how to follow Jesus in their everyday lives! In addition to these meetings, students have the opportunity to get involved with service projects, retreats, summer trips and many other special events! Middle School Youth Group takes place, on Wednesday nights (Sept.-May) from 6:30-8:00 PM.
This is an opportunity for 9th-12th graders to pause from the craziness of life and connect with God, their peers, and loving adults. Our High School Youth Group takes place on Sunday Nights (Sept.-May) from 6:00-8:00 PM. For these two hours each Sunday, we gather to hang out, play games, worship, and learn how to live out our faith in the way that Jesus has called us to! Throughout the course of the year there are many different ways to get involved. We have a calendar full of fun events, mission trips, and weekend retreats planned!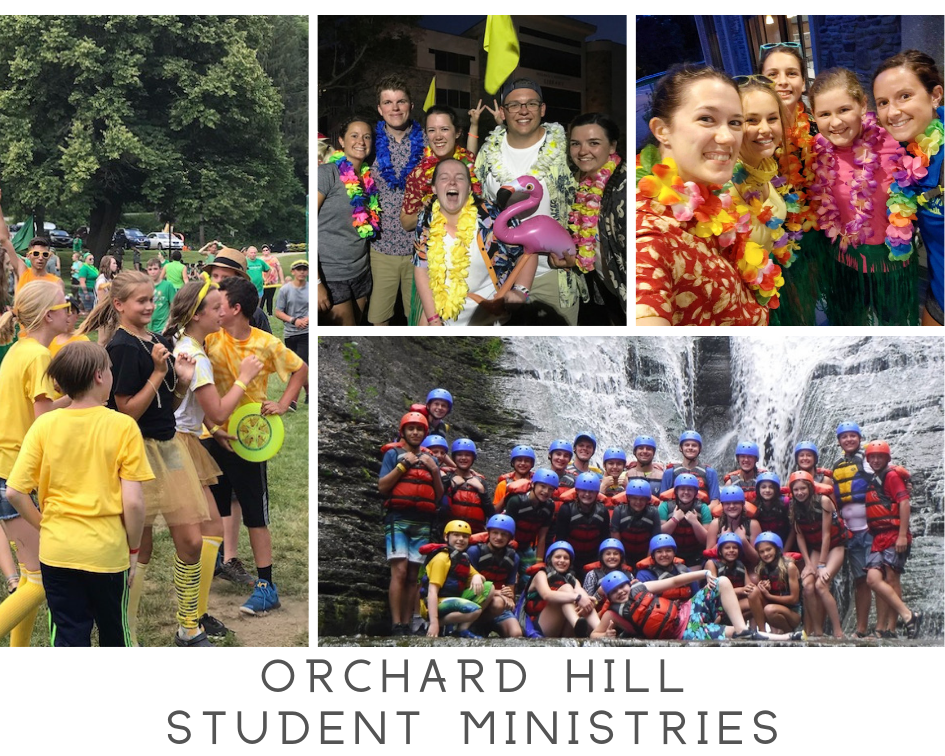 If you have any questions, want to see our Student Ministries calendar, or want to learn more about Student Ministries at Orchard Hill, please contact Youth Pastor Greg Salmon at gregs@orchardhill.org or (616)-784-4060 ext. 227.