Community Groups serve as a place for our community to connect in mid-sized gatherings of fun, centered around faith.
1) The Flock
Who: A supportive Christian community for young adults (ages 18-30). Join us weekly for dinner, fun in community, worship, prayer, and the Word. Find encouragement and opportunity to use your gifts the Lord has given you to build up others in Christ who are in a similar stage of life.
Leader: Hannah Cockrill (flock@orchardhill.org)
When and Where: Thursdays at 7:00 PM in Studio 1, January 12- May 11.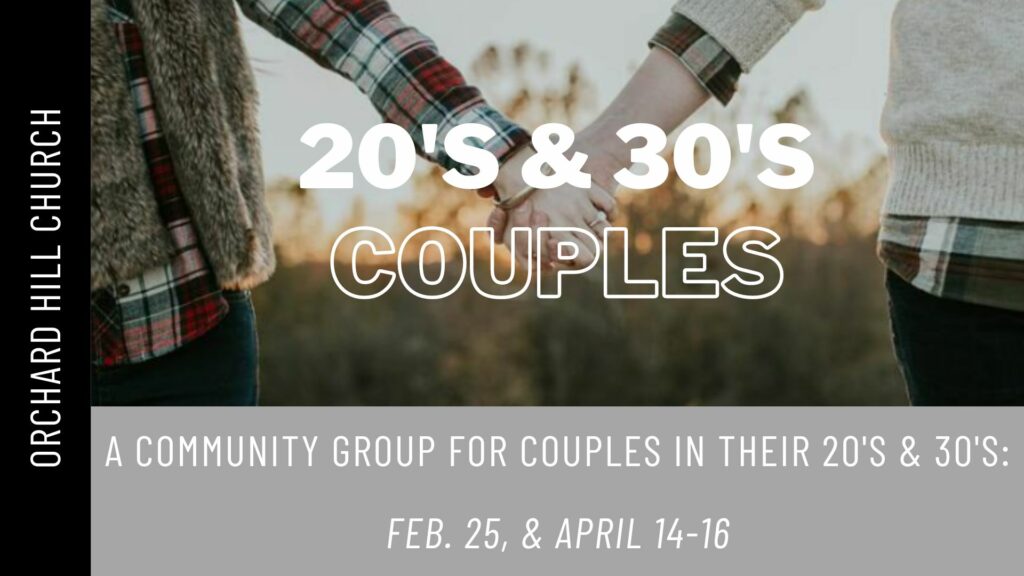 2) 20's & 30's Couples
Who: Married and engaged couples in their twenties and thirties to connect in community, grow in the Lord, and have fun, as you form a deeper connection with your spouse.
Leaders: Jordan and Mackenzie Karel (cmkunst6@yahoo.com)
When and Where: February 25: Couples' Night at OHC. Friday-Sunday, April 14-16: Weekend to Remember Marriage Retreat.
3) Women of the Hill
Who: Women of all ages (18+) meeting other women in a welcoming environment as they connect to God and one another. Join for fellowship around delicious refreshments, followed by the Word of God, and an activity!
Leader: Amy Karel (alkarel@comcast.net)
When and Where: Tuesdays: January 10, 2023: Bunco Game Night. Friday-Saturday, March 17-18, 2023: Women's Retreat.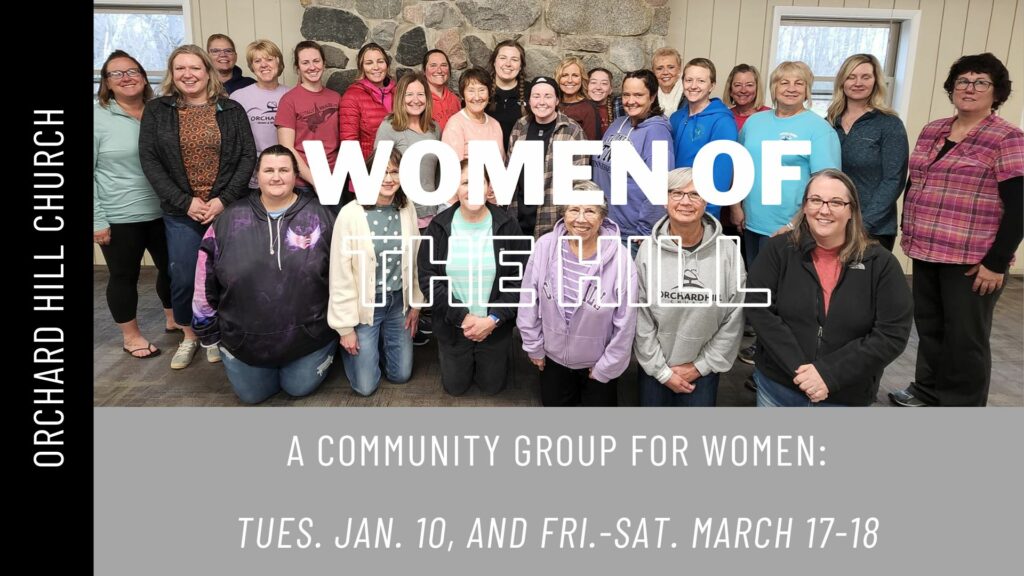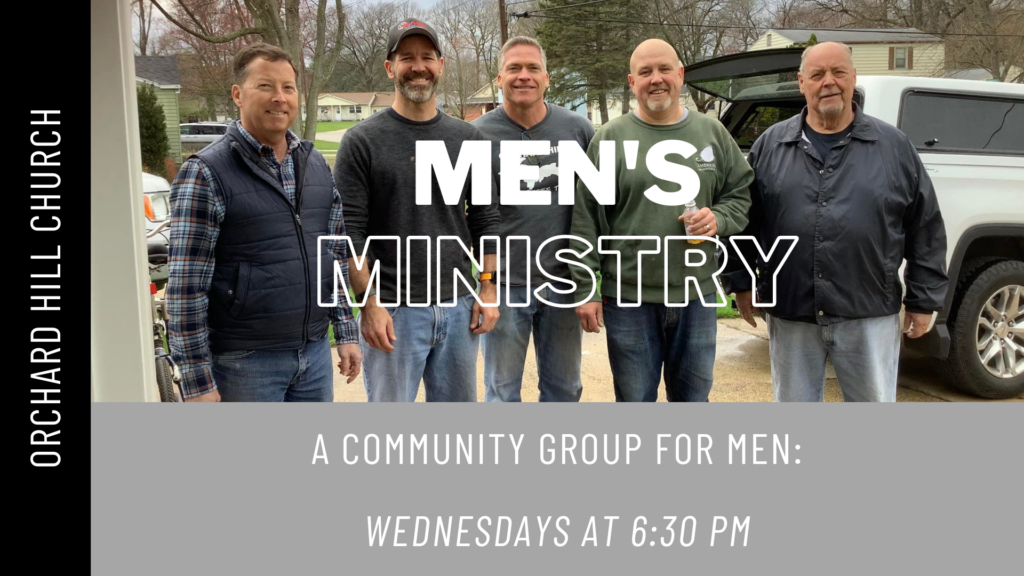 4) Men's Ministry
Who: Men of all ages (18+), passionate about growing in faith as followers of Jesus Christ. Join for community, fun, encouragement, and digging into the book of Luke with a study called, The Kingdom Has Come!
Leader: Bob Karel (bobk@orchardhill.org)
When and Where: Wednesdays at 6:30 PM, January 11- May 10, in The Man Cave.
5) Hill Toppers (65+)
Who: Seniors, young and old (65+), connecting in fellowship, prayer, and worship, with sweet treats and fun! 
Leader: Wendy Huizinga (wendyh@orchardhill.org)
When and Where: The 3rd Tuesday of every other month at 10:30 AM in the coffee area and at other times for special events. February 21, March 21, May 16, and July 18.